To purchase a new build or an existing house is the question. This decision involves a lot of weighing of pros vs cons. What is pro vs what is con often comes down to you and your family's preferences. So, should you purchase a new build or an existing house? The answer is: it depends on you! Rather than answering the question for you, this blog will take you through some of the advantages and disadvantages of what you need to know or consider to make an informed decision.
The following considerations are discussed to help you decide which option is best for you:
Maintenance
Quality of living
Resale
Insurance
First Home buyer benefits
Investor benefits
Stress and uncertainty
Temporary cost of living
Design and layout
Landscaping
The pros of buying a new build instead of an existing house
Low maintenance
With everything new and in working order, there is very little need for time or money to be spent on maintenance over the first decade or two. Many new builds come with a 10-year guarantee, giving you peace of mind that you'll be covered if any build issues come up in the first years.
Quality of living
Getting to choose your own floor plans and colour scheme means you end up with a house just how you like it. You get the benefit of modern heating and insulation technology and the option of all the other living comforts available today.
Ease of resale
New builds are also often easily resold within the ensuing decade or so. There is little work required to get the property ready for sale, and they're an attractive option for buyers looking for something that doesn't require much maintenance.
Cheaper insurance
Insurance for new builds is straightforward and often cheaper than insuring an older home, especially if the older home was built before 1935.
First home buyer benefits
If eligible for the First Home Grant, you can get up to $10,000 towards purchasing a new build. This is twice the amount you would get if buying an existing home. If you're buying with a partner and they also qualify, that would be up to $20,000 towards a deposit!
Investor benefits
If you're purchasing a property as an investment (rather than to live in yourself), there's tax benefits for new build investment properties. You also get the benefit of lower deposit restrictions – down to 20% or even 10% rather than the standard 40% for investment properties.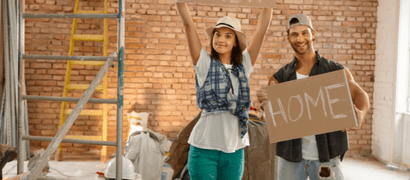 The cons of buying a new build instead of an existing house
More stress and uncertainty
If you're building from scratch, you'll be dealing with a lot of decisions. Floor layout, building materials, power outlets, bathroom fixture styles, paint colours, carpet options, just to name a very few! This, coupled with uncertainty, almost inevitable delays, and the very real possibility of budget blow outs, can cause a huge amount of stress. If you like certainty and keeping things simple, building may not be the way to go.
Cost of living while building
Depending on how the building contract is structured, you may be required to make progress payments during the building process. This means making mortgage payments (at least in part) while still renting or living elsewhere. For management of the mortgage process, contact us to find out how we can do this for you. As well as managing your mortgage applications, we will make sure you understand what mortgage payments you'll be required to make throughout the build.
There's more cost than just the land and build
Remember it's not just the house that needs to be built; the section will likely need to be landscaped. This takes a decent wedge of money, even if you do a lot yourself. If not budgeted for, a home can be left feeling bare and uninviting. Even once it's landscaped it will take time to look established.
There is an option that gives you many of the benefits of a new build, without many of the negatives
An existing property that is less than six months old is still considered a new build. This means buying a completed build off a developer within the 6 months will give you the government benefits of a new build, without a lot of the headaches. The big downside is not being able to choose the house layout and colour scheme yourself, but if it's a well-designed home there's a good chance it's close to how you would have liked it. These new builds sales aren't common, but they do happen, so keep an eye out.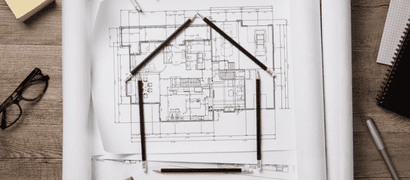 The pros of buying an existing house vs new build
More certainty, simpler
Buying an existing house means you have certainty about the price and settlement/move in date. Less decisions need to be made and much less of your time will be taken up making them. You won't start paying a mortgage until the day you take ownership of the property.
Established property and neighbourhood
Existing homes are more likely to have an established garden with mature trees and to be part of an established neighbourhood. Often buying in sought after and central suburbs means you only have the option of existing homes.
The character aesthetic and lifestyle
Older homes often have nice character touches. They're more likely to have a bigger section as well, with an established garden. This combination not only makes them enjoyable to live in and look at, but it also makes them attractive to buyers when it's time to sell.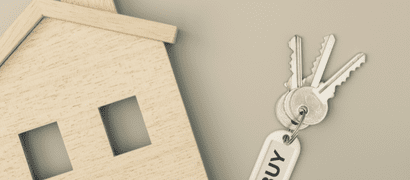 The cons of buying an existing house vs new build
Less government benefits
If eligible for the First Home Grant, you can get up to $5,000 towards purchasing an existing home. If you're buying with a partner and they also qualify, together you could get up to $10,000. This is great but is half the amount compared to what you would get for a new build.
If you're a property investor, you miss out on tax and deposit benefits you would get when purchasing a new build.
Higher Maintenance Costs
Older existing houses can require a lot of time and money on maintenance and upgrades. When looking at buying an established house make sure to get a detailed building inspection. This lessons the risk of a nasty surprise down the line and allows you to budget for any known issues.
Less desirable layouts
These days almost all of us have embraced a more open plan way of living. Whoever's on cooking duty wants to be able to chat to the person sitting in the living room or to watch the news while making a salad. Open layouts are very uncommon in older houses, unless significant renovations have been done.
More expensive insurance
Insurance for older homes can be higher, especially if the home was built before 1935.
While we can't tell you whether a new build or existing home is better for you, we can find you the best mortgage solution and manage the application process for you. Get in touch for a no obligation chat about how we can help you.