REFINANCE MORTGAGE
The expert Financial Advisers at Platinum Mortgages, are at your beck and call 7 days a week. Get a thorough assessment, know whether refinancing is the right choice for you, and then let Platinum Mortgages find the best option to refinance your mortgage.
Refinancing your mortgage to get a lower interest rate is one of the smartest moves you can make! When your current mortgage deal is about to expire, refinancing your mortgage can help you stay on a better interest rate. Lower interest means your equity builds up at a faster rate, and you pay off more of the principal instead of the interest.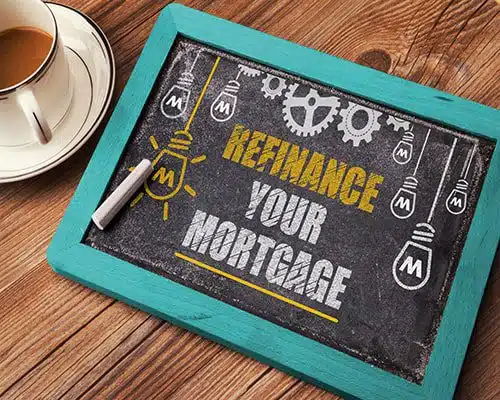 A mortgage refinance is a great option when interest rates are consistently falling. This allows the borrower to exchange one loan term for another with lower interest rates, and shorten their term of payment.
Refinancing can also be done for debt consolidation, gaining a deposit for income properties or other investment opportunities. Platinum Mortgages can also help with IRD debts, tax debts, tax arrears and personal goals, such as weddings, home renovations, and much more.
Or, if you have late repayments, a bad credit history or face a mortgagee sale, talk to the experts at Platinum Mortgages today!
The Step by Step Guide to a Mortgage Refinance
Run a comprehensive appraisal and seriously consider whether a refinance is the right choice for you. Find out if it is the right decision for you both now and in the long term.

Platinum Mortgages will find and compare the best mortgage rates. Don't settle for the first offer you get from your bank. Instead, compare all possible mortgage offers and make the right choice. You can also talk to a personal adviser and let them take care of everything for you – helping you to find the most credible, budget friendly options.

Reach out to a Personal Financial Adviser at Platinum Mortgages today! All applications can be done via phone, in person or online!
Take Help From Mortgage Advisers
Refinance your mortgage when the interests are decreasing or when you've found a better deal and want to exchange. But it's not for everyone. You may end up accumulating even more debts through debt consolidation and mortgage refinance, especially if you are planning to move to a different place and buy a new house in a few years.
If your property value has increased significantly since you took out your mortgage, you will have a lower loan to value ratio (LVR), which might help you qualify for better interest rates. Check your eligibility with us!
Let the team do the hard work for you, while you spend time on the more important things in life!
Not sure whether refinancing is right for you? Talk to an expert!
The finance and mortgage experts at Platinum Mortgages will run all the calculations and help you make the right decision whether refinancing is best for you. We offer impartial advice, and look at all refinancing options from banks, non banks, finance companies and private funds.