BRING YOUR DREAMS OF HOME OWNERSHIP TO LIFE WITH A FIRST HOME LOAN
Are you ready to take the first step on your journey to becoming a home owner? Do you need to apply for a first home loan? Getting onto the property ladder is a big life milestone and definitely something to be proud of. While this might be a new and intimidating experience for you, it's not for the expert team at Platinum Mortgages. Our Mortgage Brokers are here to help and advise you every step of the way towards home ownership.
As a first-time homebuyer, you might have already spent the last few years saving up for a deposit to secure your new house. The amount saved will determine how much more money you'll need to ask the bank for. And most bank lenders aren't willing to offer standard home loans for a deposit below 20%. But that doesn't mean that you have to say goodbye to your dreams of owning your first home if you haven't been able to put away tens, if not hundreds of thousands of dollars. The solution to your problem lies in the form of a First Home Loan. This is an initiative underwritten and supported by Kāinga Ora – Homes and Communities. It's designed to make it easier for first time buyers in New Zealand to get into the property ladder by reducing the amount you'll need to pay in the form of a deposit.
For more information on the First Home Loan scheme, its criteria and other factors, such as regionally dependent caps on the price of potential homes. Talk to a qualified Mortgage Adviser / Mortgage Broker, like the team at Platinum Mortgages. Our Mortgage Advisers / Mortgage Brokers are home loan experts and can provide you with the quality advice you need when you're looking for your first home. That way, you'll be equipped with all the information you need to make house hunting a breeze.
How Do I Get A Loan For My First Home?
A First Home Loan is a type of home loan requiring a minimum of 5% deposit rather than the standard 20%. This scheme is excellent if you can afford mortgage repayments but don't have enough money for a deposit. However, there are specific eligibility criteria that you'll need to keep in mind. A skilled Mortgage Broker, like the experienced team at Platinum Mortgages, will offer you specific information on what's required in your area and whether you are likely to qualify.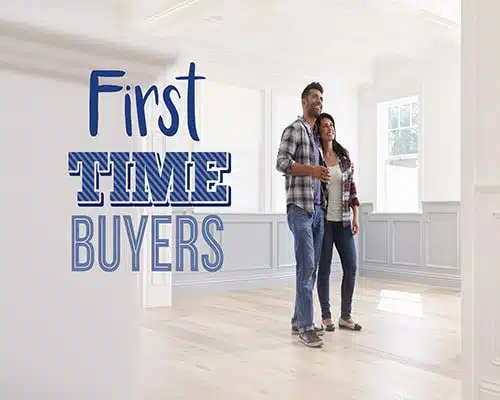 You can use money gifted by a relative or your KiwiSaver to make up your First Home Loan deposit. There are, however, income limits in place. You can only apply as a sole borrower if your annual household income before tax is below $95,000 a year. If you're buying a house with another person or people, for instance, as a couple or as a family, your combined annual income before tax will have to be below $150,000 a year to qualify for the programme.
Only New Zealand citizens, permanent residents, or resident visa holders who are ordinarily resident in New Zealand are eligible for a First Home Loan. The house you intend to buy must be one you plan to live in – that means that you can't use this type of home loan to buy a rental or investment property. It will also have to be within the maximum house price cap for your region. You can see these limits here on Kāinga Ora's website or speak to a Mortgage Adviser / Mortgage Broker at Platinum Mortgages to discuss the specifics of your situation.
Some participating lenders will also allow you to build a house using a First Home Loan. A Mortgage Adviser / Mortgage Broker can suggest the best lender for your needs, budget, and desired home. They can even help you prepare your application to maximise your chance of success. To speak to one of the Platinum Mortgages team and see how we can help you get the loan you need for your first home, get in touch with us at 0800 536 346.
TYPES OF HOME LOAN RATES AVAILABLE
Many First Home Loan lenders will allow you to choose how you want to structure your loan when you apply. Your main options will usually be a fixed rate loan, variable rate loan, or a loan that's a combination of both these types.
Variable Rate Home Loans
A variable rate home loan is one where your interest rates will move as the market does. That means that if interest rates fall, you'll pay less in interest, but your repayments will rise as rates go up.
Fixed Rate Home Loans
As the name suggests, a fixed rate home loan is one where your rate is fixed for a given period. This means you get certainty on the amount you'll be paying, helping you budget comfortably month to month. Some bank lenders will also give you the option to apply to switch to a floating rate at the end of your fixed rate period.
The right option for you depends entirely on your personal circumstances. A Mortgage Adviser / Mortgage Broker at Platinum Mortgages can discuss the options available to you and suggest the best loan options to make your dream of a first home a reality.
YOUR FIRST HOME LOAN JOURNEY
The team at Platinum Mortgages understand the feelings of excitement and stress that could be experienced when buying your first home. With our access to and great relationships with banks New Zealand wide, we can advise you on the best home loan for your personal circumstances. We'll also take the time to negotiate a deal in your best interest to give you the most favourable rates we can achieve. We'll be on hand throughout the process to provide you with professional, impartial guidance and advice on all things relating to first home loans.
Our team has years of experience dealing with first home loan applications. That means that you won't have to spend all your time reading through complex banking information online, trying to calculate interest rates and calculating fees. A Mortgage Adviser / Mortgage Broker at Platinum Mortgages has a detailed knowledge of the available schemes and grant options, including gifting and low deposit options. We'll help you negotiate and apply for a home loan that works for your budget. You'll get the peace of mind that comes with knowing you're getting honest, expert advice from people who've seen it all.
FIRST HOME GRANT
A First Home Grant can make it easier to get a deposit together than you might think. You might be eligible for a grant of up to $10,000 from Kāinga Ora to put towards the purchase of your first home if you're a first time home buyer or a previous home owner and have been regularly contributing to KiwiSaver for 3 to 5 years. This could make a considerable difference in making home ownership a reality for you.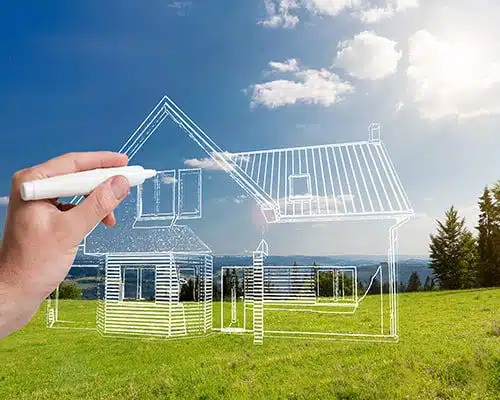 A Mortgage Broker from Platinum Mortgages can sit down with you to discuss your circumstances and help you work out whether you might be eligible for a First Home Grant so that you can take one step closer to buying that first home.
There are two main ways you can apply for a First Home Grant. You could either apply for pre-approval before you start hunting for a house, which will offer you the certainty that you'll be eligible before you enter into any contract. You can also apply for one after you've found a home and have a signed sale agreement.
How much you can get depends on whether you're looking at buying a new or existing home. Speak to the Platinum Mortgages team for more information and guidance on the best options for your situation.
KIWIBUILD HOMES
KiwiBuild homes are only sold to selected first home buyers through ballots. The Platinum Mortgages team of Financial Advisers can help negotiate a low deposit KiwiBuild mortgage on your behalf to suit your individual home loan needs and circumstances.
Many Kiwis believe that owning a home is out of reach, but that doesn't have to be the case. With the expert knowledge, care, and persistence of the team at Platinum Mortgages, your dreams of home ownership may be closer to reality than you think.
To find out more about applying for a First Home Loan, get in touch with our team at 0800 536 346 or click here to contact us. The Mortgage Brokers at Platinum Mortgages will take the time to assess your circumstances and understand your needs so that we can answer any questions you might have and make sure you're set up with the best recommendations on getting that coveted first home.