MORTGAGE CALCULATOR: HOW LONG WILL IT TAKE ME TO PAY OFF MY LOAN?
Use the mortgage calculator to calculate the exact principal and interest you will be paying over a mortgage term. Or, compare your current deal to other options online and save thousands by choosing the one that is right for you.
The mortgage calculator is easy to use – just enter the values to see and compare your loan repayment options and timeframe. Taking advantage of lower interest rates or different loan structures can save you heaps – Talk to Platinum Mortgages today, for help in ensuring the optimal structure for your situation.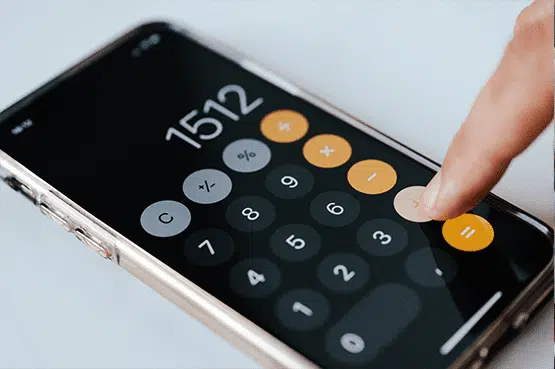 WHAT IS A MORTGAGE CALCULATOR?
A mortgage calculator helps you quickly, and accurately estimate your loan payments over the entire course of your mortgage, including your monthly mortgage, the rate and amount of interest you'll pay, and additional costs.
Buying a home through mortgage is likely to be the biggest financial decision of your life. Most mortgage terms are 20-30 years and require a strong commitment to repayments.
Mortgage Calculators are also great for comparisons, allowing you to compare hundreds of deals, and calculate an accurate amount of interest you'll be paying for a mortgage over its term.
If you are comparing mortgage deals, it's important to understand what seemingly small differences in interest rates can impact your mortgage repayment.
Use the mortgage calculator to work out your weekly, fortnightly or monthly mortgage payments, including the repayment and interest payment. Simply enter:
Loan amount – how much you are borrowing
Rate – the nominal interest rate, assuming the interest rate remains the same throughout the loan term
Term – how long you will take to pay it off (Generally 30 years)
Loan type – principal & interest or interest only
The loan term calculator helps you quickly and easily compare different repayment options for a mortgage. This calculator is intended to give an indication only. If you need help, give the Platinum Mortgages expert Advisers a call, and they will guide you through the process.
To use the loan term calculator below, please enter:
Loan amount – the total dollar amount of the loan
Loan term – the number of years over which you will repay the loan
Interest rate – the interest rate on the loan
Repayment frequency – whether your repayment is weekly, fortnightly or monthly
Extra Contribution Per Payment – any fees and costs relating to the loan per payment
CALCULATORS ARE GREAT. BUT MORTGAGE ADVISERS AT PLATINUM MORTGAGES DO IT EVEN BETTER.
The mortgage calculator gives an estimate and can vary depending on the lender and your personal circumstances.
Want a more personalised and accurate estimate? Talk to a Platinum Mortgages Adviser today. They can give you tailored advice, help you start your loan application, and answer any questions you may have.
In Depth Financial Expertise
The team of mortgage experts at Platinum Mortgages have years of experience in financing and mortgages. They'll conduct a thorough assessment, run all the calculations, and help you settle for the best option possible and save you thousands.
If you are looking for more accurate predictions, get in touch with a Personal Adviser we will call you straight away.
Get Your Loan Approved today!