Banks Are One of Many Lenders
Platinum Mortgages Advisers have a strong relationship with banks, non banks and private lenders in NZ. Their expertise is to match your circumstances to lenders criteria, so you don't waste time going through research and applying directly to the lenders yourself, ending up with a decline.
Let Platinum Mortgages do the shopping around and negotiate the best deal for you. You could save money and time and have the benefit of a Mortgage Expert to help improve your chances of getting your application approved.
Why stick with your own bank without checking out the competition? Platinum Mortgages will advise which mortgage deal suits you, by looking through both bank and non bank mortgage options. For non bank lending, please click here for more information.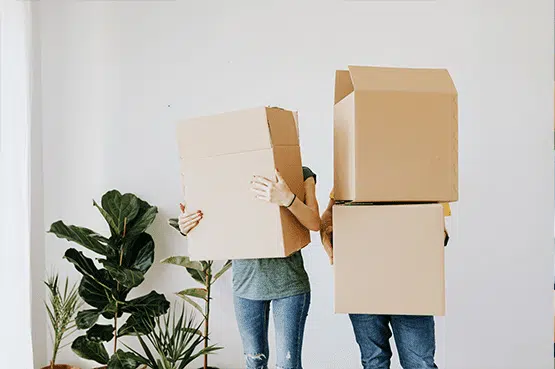 Platinum Mortgages advisers work with ANZ Bank, ASB Bank, Westpac, BNZ, TSB Bank, Co-operative Bank, Sovereign Home Loans and many other banks and non bank lenders in NZ. Below are some of the key highlights of the top 7 mainstream banks.
ANZ Bank
ANZ Bank is one of New Zealand's largest financial companies.

ANZ Bank finances over 30% of home loans in New Zealand.

ANZ Bank is New Zealand's largest rural bank, with a market share above 39%.
ASB Bank
ASB Bank Limited is one of New Zealand's leading residential and commercial banks, aiming always to be 'one step ahead' in terms of both products and service.

As the pioneer of Internet Banking in New Zealand, ASB Bank allows for electronic transactions, contactless and mobile payments and more.

Consistently ranked amongst the top 20 safest banks in the Global Finance Magazine Annual Survey.
Bank of China (BOC)
Global Influence: The Bank of China is one of the biggest banks in the world. Its global network and experience allow it to deliver specialised financial services and support international trade and investments differently from other New Zealand banks.
China-New Zealand Relations: The Bank of China prioritises China-New Zealand financial cooperation. Services are tailored to firms and individuals involved in trade and investments with BOC using its knowledge of the Chinese market and cross-border transactions.
Renminbi Services: Unlike other New Zealand banks, it specialises on RMB services, which are financial services and goods that are priced in the official currency of the People's Republic of China, the Chinese Yuan (CNY).
BNZ Bank
BNZ is one of the oldest banks operating in NZ.

It offers flexible mortgage options across the board.
Co-operative Bank
Voted No.1 in Customer Satisfaction in the Canstar 2019 Most Satisfied Customers Award.

Co-operative Bank is a 100% customer owned bank. Customers share in the bank's profits and have a voice in how the bank operates.

Co-operative Bank has one of the fastest loan approval times.
Kiwibank
Is New Zealand-owned and operated – so by banking with them means you are supporting a local institution and contribution to the country's economy.
Competitive Products and Rates – they offer a wide range of banking services, such as transaction accounts, savings accounts, term deposits, and loan options.

Community Support – They have a strong focus on community involvement and social responsibility, which can be seen through their various partnerships and sponsorships. Examples of these include "New Zealander of the Year"; Kiwibank Predator Free Communities and Kiwibank's Sustainable Energy Consumer.

Accreditation – Not all brokers are equal. Only selected Mortgage Brokers achieve accreditation at Kiwibank. We are one of the selected companies who have achieved Kiwibank accreditation.
SBS Bank
Structure: SBS Bank is a customer-owned cooperative, which means that its members, not outside owners, own the bank.
Personalised member benefits: As a customer-owned bank, it wants to build strong relationships with its members and offer customised financial solutions based on their unique needs and member perks.
Focus on the local area and involvement in the community: SBS Bank puts a lot of effort into helping the local community and promoting regional growth. It started in Invercargill and has slowly spread to other parts of New Zealand while keeping its focus on the local area. The bank actively supports community projects and invests in local ones, which sets it apart from bigger banks that may take a more centralised or national approach.
Sovereign Home Loans (AIA)
Sovereign Home Loans is part of the AIA life insurance group and provides home loans through ASB Bank.

Consumer satisfaction rate > 90% according to the Consumer NZ survey.

Sovereign Home Loans offers competitive interest rates in the market.
Westpac
Westpac is New Zealand's first Toitū carbon zero certified bank.

There are a great variety of loan options, including home loans, boat and marine loans, medical loans, and debt consolidation loans.
Other Options
If your preferred bank is not mentioned above, chances are Platinum Mortgages still deals with those banks to bring the best offer to the table. We also deal with banks like HSBC, Heartland, Bank of China, SBS and many more.
It's natural to think that it will be easiest and straightforward to go directly to your bank. But in reality, it is often much easier to speak with a Mortgage Adviser, who has access to the mortgage market in its entirety. With the help of Platinum Mortgages, you will have the full market at your disposal, which could connect you with exclusive deals or specialist non bank lenders for more complex applications.
If your bank declined your application on the first go, don't think that is the end of the story. The Financial Advisers at Platinum Mortgages have a wealth of experience in mortgage applications, especially the more complex ones. For more information about what to do when the bank said no, please visit our Bank Said No page. Alternatively, please contact us here and one of our Platinum Mortgages Advisers will contact you to discuss.
Benefits of Choosing Bank Lenders
Deposit as low as 5% – You may only need a deposit as low as 5% to buy your first home with most traditional banks. Talk to a Platinum Mortgages Adviser, about getting a First Home Loan or visit our

First Home Loan

page for more information.
Choose Your Own Payment Schedule

– Most repayments can be made weekly, fortnightly, or monthly. You can choose your own schedule and also use options like revolving credit and fast pay off schemes to adjust your repayment amounts.

Competitive Interest Rates Offered

– Traditional banks may not offer competitive interest rates when you speak directly to them. However, when a Platinum Mortgages Adviser speaks to the banks on your behalf, they have the ability to secure the best possible rates and conditions for your loan.

Great Refinancing Options

– Refinancing (link to Refinance page) your mortgage to another bank is quick, hassle free and comes with plenty of benefits, including lower interest rates. Get in touch with one of the Platinum Mortgages Experts today, to chat about what refinance options may be available to you.

A Wide Range of Loan Options Available

– Based on each individual's unique credit history, earning potential & financial standing, traditional banks offer different variants of the same scheme that suit your circumstances.

Multiple Payment Options – Automatic monthly withdrawals, top ups, and other flexible payment options make payments easy and hassle free for you.