Can't get a loan because of bad debts?
If you have bad debt, it might be hard for you to get a mortgage. We can help, because it's still possible to get a home loan, even if you have excessive debt.
Lenders look closely at things like your debt-to-income ratio. Also, how much you owe on your credit cards, and how stable your finances are. They look at your income and the payments you have to make every month. If you have more debt than income, then lenders will doubt if you'll be able to pay your home.
The term 'bad debt' can refer to a range of financial arrears. These can include missed payments on previous or current debts, mortgage arrears, income tax debts. In addition, bankruptcy, court write-offs, unpaid bills, credit inquiries and even tax defaults. Bad debts are not uncommon in New Zealand – did you know that even late phone bill payments can have a hit on your credit score?
Consequently, these then show up in your credit report, which can increase the chance of a loan application then being rejected by a bank or non bank lending business. One way to increase your chance to get your loan approved, is to work hard to pay off your debts faster. Consider using methods like the "debt snowball" method. An illustration of this is that you pay off your smaller debts first, while making only the minium payments on your larger debts. As you pay off your bills one by one, this method gives you momentum and motivation.
Need a Loan? We can help
Here at Platinum Mortgages, our team has thorough, in depth knowledge of NZ's banking and lending industries. This means that we can make enquiries with a large panel of both bank and non bank lenders to get the best possible deal for your financial situation, even if you have bad debt. We can help you find the financial arrangement you need, to get you set up on the path to owning your own home.
We understand that bad debts can happen to anyone. You might have run into unforeseen circumstances, business failures, divorces, or other major, life-altering events. Whatever the causes of your situation, our Mortgage Brokers have all the skills and experience needed to find the right lenders to approach on your behalf. We'll negotiate the best possible interest rates and package your application in a way that maximises its chances of success.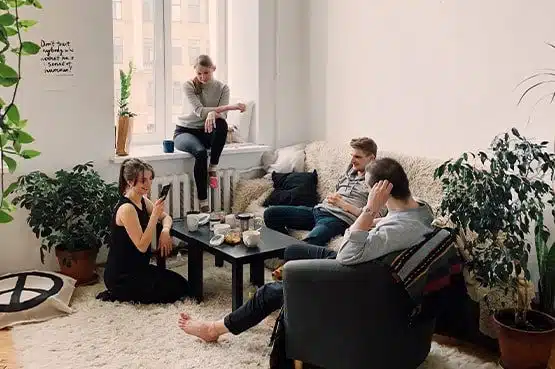 When bad debt stops you from getting a home loan, it's easy to feel like you're caught in a financial trap. But it doesn't mean you'll never have a home of your own. If you have bad debts. give our NZ team a call at 0800 536 346 to learn more about how we can help you.
ABOUT BAD DEBTS
Your credit score is a public record that reflects your previous behaviour as a borrower. Many factors affect your credit rating, including your repayment history. When you consistently pay loans back, your credit score improves. On the other hand, it worsens when you miss repayments or get into bad debt.
A home loan is one of the most significant financial commitments you might ever make. The large amount of money involved in such a loan means that the stakes are high for both the borrower and the lender.
Bad credit caused by bad debt is thus a sign to lenders that you're a riskier borrower because of the greater likelihood that you might default on your loan. And when hundreds of thousands of dollars are on the line, managing that financial risk becomes all the more critical. Naturally, banks don't want to see all that money disappear into a bad debt. For that reason, the worse your credit score is, the harder it will be for you to get a home loan. But 'difficult' doesn't mean 'impossible'.
OPTIONS FOR HOME LOANS WHEN YOU HAVE TOO MANY LOANS
If you suffer from bad debt and have had loan applications rejected by banks, don't worry. There are still options for getting the financial aid you need to own a home of your own. Bad debt will make getting a loan from a major bank more challenging, but there are plenty of lending options available, including a financial arrangement with a non bank lender.
A professional Mortgage Broker can give you the information you need when you have bad debt. Whether you are looking for your first home or want to invest in NZ's growing real estate market, we can help. If you're self-employed and have trouble proving your income, had a business slip-up in the past, or are in arrears, you can turn to us. Please contact us at 0800 536 346 to discuss your financial needs and learn more about how we can help you.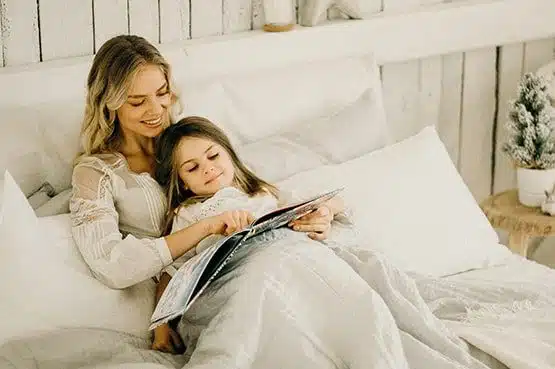 MORTGAGE BROKERS HELP YOU FIND THE RIGHT LENDERS
Mortgage Brokers are professional financial experts. They can help you find a lender who's willing to work with borrowers who have bad debts and even target your application to improve its chances of success. These lending experts usually have a detailed knowledge of the mortgage market, including specialist, smaller lenders who could be willing to provide you with the funding you need. They will also handle most of the paperwork for you and can guide you through maximising your application's likelihood of getting a 'yes'.
Here at Platinum Mortgages, our Mortgage Brokers are a skilled team of financial professionals dedicated to helping Kiwis get the lending they need. If you have bad debt and would like to discuss your situation with us, please get in touch at 0800 536 346.
Non Bank Lending in NZ
Non bank lenders often specialise in working with people where major banks have rejected loan applications due to bad debts. Their interest rates might be a little higher to offset the risks they take, but after a few years of regular repayments, you might be able to refinance your loan and get a better deal using your improved credit score.
After 6-24 months, we will automatically examine opportunities to refinance your mortgage with a main bank. Doing so will help create a lower interest rate in the near future, reducing your total repayments over the lifetime of your loan and saving you money.
Debt Management
We can provide recommendations on how to boost your credit score, and we can also teach you how to make it simpler to handle your repayments. These changes can, in turn, improve your chances of getting your mortgage application approved by a bank.
Additional tips to manage debt include:
Credit card bills with high interest rates should be paid off first. Interest that builds on itself can add to these bills quickly, making it harder to get out of debt. By putting more money towards these balances, you can lower your total debt and improve your credit score.
Also, lenders look at how well you've been paying your bills in the past. You can build a good credit past by always paying your bills on time and by the due date. Non payment or late payment can make it harder to get your application approved.
Lastly, it's important to take care of long-term debts like study loans. Lenders look at the monthly payments for these loans, and it's important to show that you can afford them in addition to your mortgage payment.
Once we have assisted with putting the corrected structures in place, then you'll only have one repayment and a single interest rate to worry about. This will make it easier for you to manage your finances. A streamlined process can reduce the chance that you might miss future repayments or get into more bad debts and further worsen your credit score. That means that you're likely to save money in the long run.
For these reasons, debt consolidation can be a smarter way to manage your finances, reduce your amount of bad debt and put yourself back on track to achieving your financial goals. If you'd like more information about how to achieve this, and how we can help you recover from bad debt, please get in touch with our team at 0800 536 346.
Stuck In Debt in NZ? We Can Help
When bad debt is affecting your loan applications, we'll work with you to find the best solutions possible. Whether that's turning to debt consolidation to pay your loans off faster and boost your credit score, looking at available non bank lenders, or even accessing your KiwiSaver funds or a First Home Grant, there are options out there. A bad debt doesn't have to stop you from owning your own home.