Knowing what's happening in the market is crucial when making financial plans. This blog gives a snapshot of the New Zealand Market as of the end of April 2023. We also discuss the importance of planning.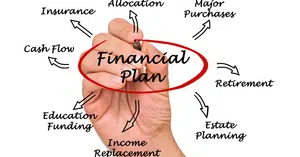 What's New Zealand's economic state?
In early April 2023, The Reserve Bank of New Zealand raised the Official Cash Rate again. This was to curb inflation, bringing the OCR to 5.25. This is the highest it's been since the Financial Crisis. The consistent increases in the OCR and warnings of a possible recession. This may have caused uncertainty for those looking to enter the property market. However, inflation slowed significantly in the last quarter. Recently, Kiwibank chief economist Jarrod Kerr forecasted that this trend should continue. He is predicting that by the end of the year, the inflation rate should be around 3 per cent. This is relevant when making financial plans. When inflation gets under control, we will see a reduction in interest rates and possibly a hotter property market.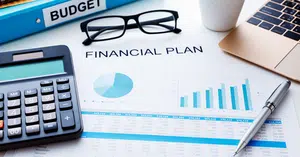 Opportunities for first-home buyers
Despite the high-interest rates, house prices have reduced. The positive side this is providing opportunities for first-home buyers who were previously unable to compete in the hot market. In April, the government released another round of changes to CCCFA legislation. This is significant, as the rules now explicitly exclude discretionary expenses from affordability testing. It therefore provides more flexibility for lenders in how some repayments are calculated.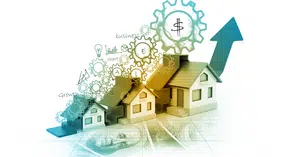 Think long-term when making financial plans
It's important to remember that interest rates rise and fall. The length of time spent in the property market is what ultimately matters. If you're considering buying a house or re-evaluating your current mortgage structure, then you are encouraged to get personalised advice. The specialists can help you navigate the market and find the right provider and competitive rates. We can manage the process for you, ensuring your mortgage is set up correctly.
Tips for successful financial planning:
Define your goals. It's crucial to define your financial goals clearly, and take steps to achieve them step-by-step, action-by-action. Develop and define your path.
Adopt the SMART principles – Specific, Measurable, Relevant and Time-bound.
Regularly review your goals. It's equally crucial to frequently analyse and modify your financial strategies. This is because market developments, such as variations in interest rates and other changes to the market discussed earlier, may have an impact on your plans. Therefore, it's essential to keep track of your progress, and make any required revisions to your plans. Its okay if the path you follow might change, but the overall objective remains the same.
In Summary:
The recent raise in the OCR is the highest its been for many years
Inflation has slowed
House prices have reduced and creates opportunities
Changes to the CCCFA legislation provides more lender flexibility
Financial planning is not for the short-term
Adapt and modify your strategies as the market changes
Get in touch with the experts today to get your financial plans underway