What is the Mortgage Lending Criteria in NZ?
Looking to buy a home and want to know what the banks will look at when considering your mortgage application? This article takes you through the mortgage lending criteria in New Zealand and provides information to better understand what to work towards.
Overview of mortgage lending criteria
When looking at an application, lenders will consider:
Deposit (LVR)
Affordability (income, debt, expenses)
Credit rating (risk)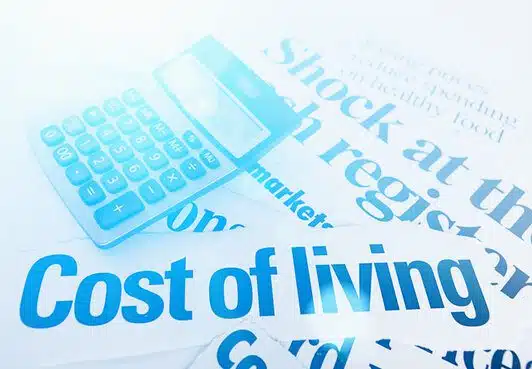 Deposit criteria for mortgages
When talking about house deposits, or getting a mortgage, the key term to understand is loan-to-value ratio (LVR). This refers to the percentage of the house purchase that can be covered by a loan, versus the percentage that needs to be covered by your deposit.
First home buyers
If buying your own home, the LVR at a main bank is generally 10% deposit for new builds. For an existing property, you may need a 20% deposit. Depending on their mortgage volume and internal policies, banks will sometimes lend over these LVR thresholds for a small number of mortgages.
If you're a first home buyer you can use your KiwiSaver towards the deposit (if you've been in the scheme for at least three years). You also may be eligible for the First Home Grant. Find out if you fit the grant criteria here.
If you're buying an investment property, you'll usually need a 40% deposit to get a loan from a bank. If using a non-bank lender, you often only need 20%. Please note that with this option, there may be higher costs compared to going to a bank. New builds are exempt from investment LVR restrictions. With the right property, you can get a New Build bank loan with a 10% deposit.
Affordability criteria for mortgages or home loans
When lenders look at whether an applicant can afford a loan. They consider the person's income, their debt, and their expenses/spending habits. They then calculate the mortgage repayments at approximately 7%. This is to ensure that clients will be able to maintain their loan, even if interest rates significantly increase.
Income and debt
When calculating income, lenders take into account any current debt and the loan repayments. They also consider liabilities such as overdrafts and credit card limits.
If you have been self-employed for less than 2 years, it may be hard to get a mortgage with a bank. But don't worry, there are other options outside of the main banks. Check out our blog how to get a mortgage if self-employed for less than 2 years.
Expenses and spending habits
At the time of writing (March 2022), the Credit Contracts and Consumer Finance Act (CCCFA) has made banks take a very conservative and detailed approach when looking at an applicant's spending habits. Banks currently require three months of bank statements showing that your current spending habits allow for the mortgage payments.
To find out how your expenses stack up:
Use our mortgage calculator to find out what your approximate fortnightly mortgage repayment would be at 7% interest.
Minus any rent you pay.
The figure you're left with is how much you need to save each fortnight over the three month period. These savings will be the proof that your spending habits can accommodate the repayments.
The government has indicated that they will come back with revisions to CCCFA in mid-2022 that will allow the banks to be more flexible and practical in how much weight they give to applicant's spending habits. In the meantime, non-bank lenders are more flexible in their approach so may be a good avenue for some people.
Am I too old to get a mortgage?
Lenders can't judge you based on your age but they still need to make sure you meeting the normal critiera for lending. The average loan term is 25 or 30 years, so getting a mortgage later in life could result in you ending up with mortgage debt when you retire.
So how do older people buy a home? Things to consider to increase your chances of loan approval:
Have an exit strategy. A plan to repay your mortgage before going on retirement. For example, if you have a superannuation fund, savings or other property you could sell to repay your mortgage before retirement.
Pay back your loan before you stop working. All lenders have different rules.
Work with your broker who will know which lenders are more likely to give loans to people that are older.
Pay off existing debt where possible.
Save and ensure you have a bigger deposit.
The phrase of "you are never too old" rings true although there will be some added complexities which your adviser will deal with.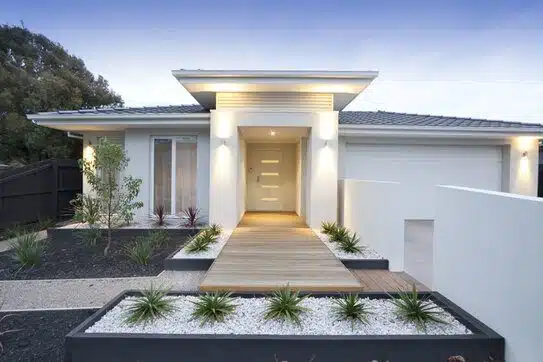 What credit score is needed to buy a house
Banks and lenders look at your credit rating to determine the level of risk involved in lending to you. If you are concerned about your credit rating or credit history, and how it may affect your application, check out our blog how to get a mortgage if I have bad credit.
When you apply for a mortgage in New Zealand, lenders usually check your credit score and credit file very carefully. They use information from credit reference companies like Credit Simple to figure out if you are a good credit When you apply for a mortgage in New Zealand, lenders usually look very closely at your credit score and credit file. They find out if you are a high or low credit risk by looking at information from credit reference companies like Credit Simple.
Getting a mortgage can be easier if you have a good credit score. Working with a mortgage broker can help you figure out how to meet all of these standards and increase your chances of being approved. Maintaining a good credit history by paying your bills on time is important because it can help you move up the property ladder and protect your financial future, especially as you get closer to retirement age.
For more information on the subject of NZ mortgage lending criteria, check out our blog what do lenders look for in a home loan application. Or for advice and support specific to your own situation contact us, we'd love to chat about how we can help!