Different Scenarios Have Different Mortgage Solutions
This article discusses the different mortgage solutions your home loan adviser may consider for common everyday scenarios. You will get an idea of what the best mortgage solutions could be for different scenarios. We look at a few different scenarios and the possible appropriate solution.
Mortgage Choices For Everyday Scenarios include:
Bad Debt Home Loans
Bad Credit Home Loans
Bank Said No Loans
First Home Loans / First Home Buyers
Refinance Loans
Debt Consolidation into Home Loans
Second Mortgages
Bridging Loans
Commercial loans
Small Business without Financials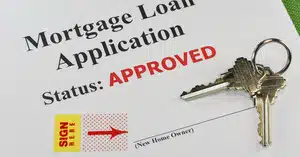 Financial Solution for Bad Credit Home Loans:
In this scenario, you have had problems with your credit in the past, like missing payments. Alternatively, perhaps you have gone bankrupt, but you now have a steady income and want to buy a home.
Getting a home loan will be hard if you have a history of bad credit or a low credit score. Our Home Loan Advisers are experts at proving a financial solution for people who have bad credit. They have helped many Kiwis who built up a poor credit rating. Our experts will put you in touch with lenders who are ready to work with people who have bad credit.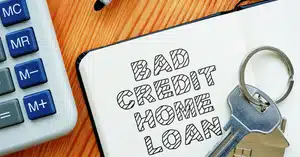 Mortgage Financing for When Your Bank Declined Your Loan Application
There is more than one solution when you have been unable to get a home loan from the bank. Home Loan Advisers have a range of contacts and lenders. They will approach non bank lenders if your situation does not meet the main bank criteria. We refer to this solution as a "Bank Said No" Home Loan . Alternative lenders, or 2nd tier lenders, are more lenient with criteria specific to different scenarios.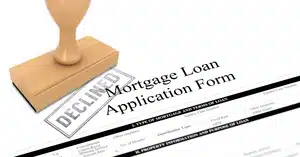 Debt Consolidation as a Mortgage Solution When You Have Multiple Debts
It is hard to manage multiple payments where you have too many high interest bills. This could be credit cards and a personal loan and a car loan. Our advisers help you turn all of these different bills into a single mortgage loan. Subsequently, your debt is easier to manage and easier to stay on top of. Combining all these different debts into a single debt is called debt consolidation.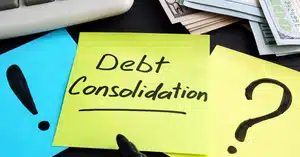 Mortgage Choices for First Home Buyers Scenarios
You are new to buying a home. You may not be sure about the home buying process or what government programmes are available to help you. Our advisers will help you figure out if you qualify and then confirm what choices you have. This includes government programmes, such as First Home Grants or the use of KiwiSaver towards your deport. We guide you, to get help with a deposit to buy a home.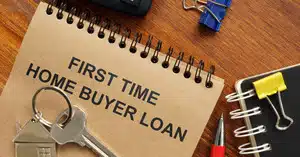 A Second Mortgage As a Solution for Investment Property
If you own a home and want to use the wealth you've built up for home improvements, investments, or other projects, you might want to consider getting a second mortgage.
This option, like many other options, have pros and cons. Your adviser will help you figure out if a second mortgage is the best mortgage solution for your scenario.
The Choice of a Bridging Loan When You Find Your Dream Home
Bridging Loans as a mortgage solution is a flexible and easy to use option, when you need short-term borrowing. This usually is to bridge the gap between buying and selling a property.
So you have found your dream home. However, you don't have enough money for the deposit and you need to sell your present home first? We help you get a bridging home loan to make up for the difference in money between the two deals.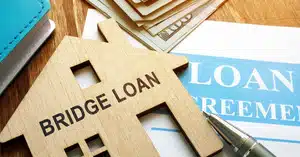 A Solution for Short Term Business Loans Without Financial Records
In this scenario, you have been in business for less than 2 years, therefore do not have business or Accountant financials. Perhaps the first 2 years you did not make much profit, but your business is growing significantly and you know you can afford the loan based on current income levels. Alternatively, you do not yet have formal financials that the Bank has requested. There is another mortgage solution. We have teamed up with lenders which may approve up to $500,00, with no financials when secured against an existing home.
Mortgages that fit your dream just right
We think that every dream home should have a tailor-fit mortgage. Our Home Loan Advisers work hard to find a home loan that fits your needs and helps you reach your financial goals.
We take the time to look at your situation, explain your choices, and point you in the direction of the best mortgage solution that will fit your dream.
As mentioned, we have a large network of lenders and a lot of experience in the field, so have access to a wide range of loan products and interest rates. Our Home Loan Advisers will do the negotiating for you, to ensure that you are offered the most favorable terms and conditions. We'll give you personalised advice and help, making it as easy as possible for you to achieve your home ownership dream.
So, whether your dream home is at the top of the North Island, travelling down South passed Auckland, down the South Island to Invercargill, or anywhere in New Zealand, we can help you.
We get the right home loan, the right mortgage solution, and help you make wise mortgage decisions for your scenario.
Get In Touch With Our Home Loan Experts Today