Property valuations and its use
When it comes to property valuation in New Zealand, different types of estimates are used, and sometimes the wrong one could be selected resulting in waisted money. Valuations provide an estimate of a property's market value. This is a vital component in the mortgage process for both lenders and buyers. Information on this page includes rateable value (RV) as well as other types of valuation.
The most popular types of valuations used in New Zealand are discussed:
Registered Valuation (RV)
Council Valuation (CV)
Automated Valuation Model (AVM)
Real Estate Appraisal + More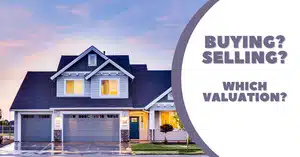 Registered Valuation (RV) – Home Loan over 80% LVR
Done by professional registered NZIV members. The valuer will assess the property and go through a complete list to determine its market value. These assessments contain council zoning maps and nearby property transactions.
Mortgage loan calculations employ the loan-to-value ratio (LVR) and therefore valuations are often requested by the lender, especially when the LVR is over 80%.
Contact us first to discuss registering a valuation. This is usually at your own cost and Lenders use panels of approved Valuers, for this process. Speak to your mortgage broker who will guide you through the RV process.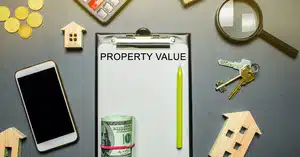 Council Value (CV) – What the property rates are based on
Also known as government value, council value or rateable value – this determines the property rates for a specific address. This is a free property valuation in NZ. Using statistical models and a property deal database, it estimates the property's value. CV assessments help lenders, buyers and sellers, determine a house's market value, and particularly useful when checking what a homes rates are.
Property CVs are easy to obtain via online council property links. Enter your address on the Auckland Council Property Valuation website to get your property value, if this is your local council for example. Other councils provide similar online services and reports. Qv.co.nz's address search lets you check your CV and is also a free online property value estimate. The data includes capital value, land value, and other useful information.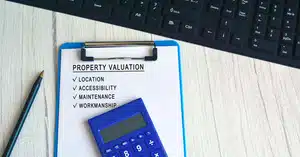 Automated Valuation Model (AVM) – Desktop views of value
AVMs are computer programmes. It estimates market value using property data and statistical approaches. AVMs use sales data, property attributes, and market trends to value a property. These values are based on data, and excludes any physical inspection.
It's an inexpensive, quick evaluation of a property's value. QVs and registered valuations are more accurate than AVMs. Thus, the lender may require a more accurate appraisal.
Corelogic and Equifax are examples of AVMs. Your mortgage adviser can provide more information regarding these different platforms.
Real Estate Agent Appraisals – Potential rental income
A qualified real estate agent provides an informal assessment of a property's market value. Know the value of a house before making an offer to buy it.
They can assess its estimated value and probable rental income, if you buying the property as an investment property. Rental appraisals depend on many criteria, including bedroom count. Use local agents for real estate appraisals, as they know the area well!
Insurance Value – Protection against events
An insurance value determines the cost of restoring or repairing a property after damage or loss. Mortgage approvals are generally conditional on you providing evidence of insurance coverage.
Get advice before ordering valuations
Our mortgage specialists can explain the New Zealand home loan process and arrange mortgage financing for you. these reports are an important part of the mortgage application process because:
Valuations help lenders appraise properties.
This information influences loan terms and amounts and assures lenders that the property's value will cover the loan.
Valuations help borrowers establish fair prices to offer.