This article addresses the question often asked – can I get a mortgage even though my credit history is poor? Credit scores are out of sight and out of mind for most of us. Until, of course, it's time to get a loan and it becomes an issue. While a bad credit score certainly makes it harder to get a mortgage, it is still possible. So you want success and see how to get a mortgage with bad credit? Then read on.
Can I get a mortgage with bad credit?
In fact, we specialise in exactly this type of tricky mortgage application. Getting a mortgage with bad credit is our speciality.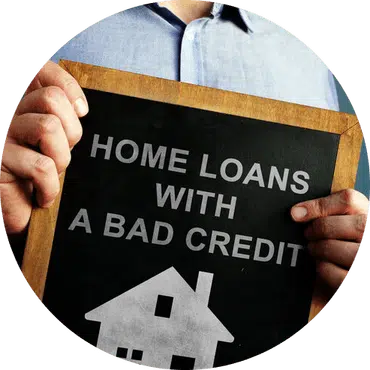 What is a credit score or credit rating?
It's a score that is calculated by using the public record of your credit history. This record is called the credit report. A credit report contains information such as loans you've taken out and any payment defaults against your name.
Sorted.org nicely sums up a default payment as "a payment that has been overdue for more than 30 days, and that the lender has taken steps to recover the outstanding amount."
A payment default could be something important, such as failing to make a loan repayment. It could also refer to failing to pay a phone bill on time. Both instances would negatively impact your credit score.
A credit score is made up of a number of factors, including:
Payment defaults
Mortgage arrears
Income tax debts or defaults
Outstanding or late fine payments,
Bankruptcy
Court write-offs and
Credit inquiries.
The number of loans you have and their amounts can also affect the score. Hire-purchase agreements and car loans, for example, will negatively affect credit scoring.
If you'd like more information on credit records and credit scores, we recommend the sorted.org information page. It details how to can check your credit report and manage any issues.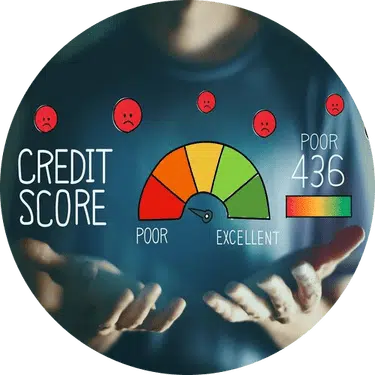 Why does my credit score matter when applying for a loan?
If you have managed to sort out our current finances and are ready to take on the responsibilities of a mortgage, getting declined due to a past situation will be really frustrating. It can help to remember that mortgages involve large amounts of money, so carry significant risk to the lender and the borrower.
The lender has a legal obligation to ensure they are lending responsibly. This is enforced by the Credit Contracts and Consumer Finance Act (CCCFA).
How can I get a mortgage if I have bad credit?
A bad credit score means a loan from a major bank is unlikely. However there are plenty of other non-bank lenders available. Non-bank lenders specialise in working with people who couldn't get a loan with a bank. They can offset the risk of lending to someone with bad credit by charging a slightly higher interest rate than the banks.
The key to successfully getting a home loan when you have bad credit is to use a mortgage specialist, such as Platinum Mortgages. As well as the major banks, we deal with many great non-bank lenders.
We handle most of the paperwork and can pull together an application that gives you the best chance of being approved. So if you've had your mortgage application rejected by a bank due to your credit score, don't worry, we can help. Platinum Mortgages New Zealand Limited specialise in helping you when others can't.
Once you've got your home loan, the goal is to up your credit score within the next couple of years. We can then help you move your mortgage to a bank with lower interest rates. Improve your credit score by paying bills on time, and simplifying debt where possible.
If at the end of the day your finances are holding you back from getting a home loan right now, we can help you get there. We can facilitate the consolidation of your debt to help you manage your debt, clean up your credit report and boost your credit score.
Check out our page on bad debts for more information on your home loan options. Or skip to the next step and contact us to start the conversation on how we can help you in your specific circumstances.